How We Met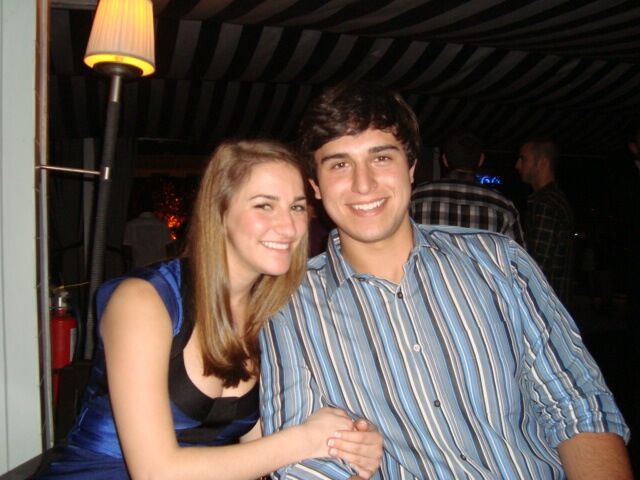 Amelia and Michael met in 1999 when Amelia transferred to St. Mark's, the same elementary school as Michael. After Michael transferred to a new middle school to avoid the friendly academic competition with Amelia, they went on to rival high schools, Cardinal Gibbons and St. Thomas, and rival universities, University of Florida and Florida State University.

They started dating during their freshman and sophomore years before they decided to go their separate ways for the remainder of college. The two rekindled after graduation when Michael planned a trip to New York City to visit Amelia and take her out for a nice birthday dinner. Fast forward a couple of years, Amelia changed careers and moved back home to be closer to her family and Michael. They are excited to have bought their first home together and Amelia's dream of a puppy may come true. Amelia and Michael are so excited to share their special day with you!
The Proposal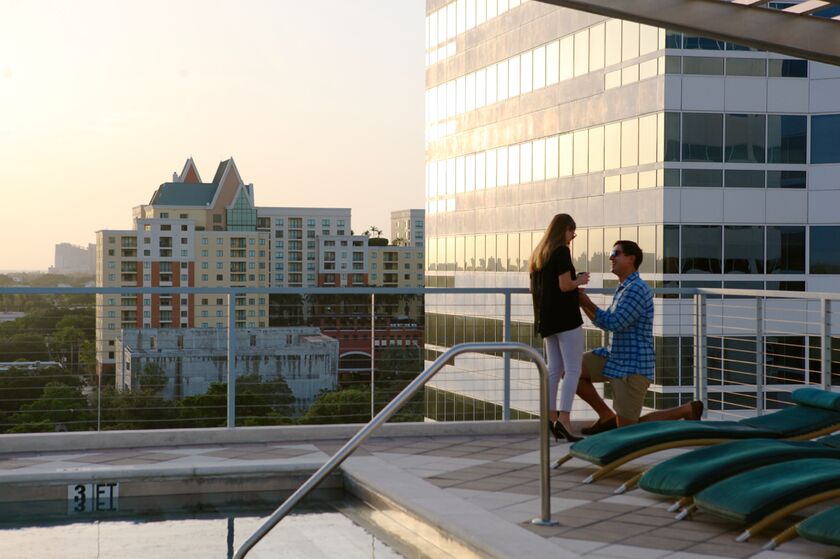 Michael had planned to propose in the summer of 2016, but had difficulty figuring out a way to surprise Amelia. He decided to do it when she least expected it - at 7am before she left for work on a Thursday! Michael took Amelia up to their rooftop in downtown Ft. Lauderdale to drink their coffee and watch the sunrise and he popped the question! The two went back to their apartment to be surprised by their parents with champagne and pastries. Michael then told Amelia to pack for a quick weekend trip, called her out from work for the rest of the week and took her to Miami on the boat for the night. The two spent the day and night eating incredible meals, boating through Biscayne Bay and being surprised by family and friends throughout the weekend!